Armin Karl – Managing Director
Armin Karl, who has been at the helm since 2007, focuses especially on Finance & Controlling and Quality Management. The son of company founder Wolfgang Karl set the course for his succession at INGUN at an early stage. He got involved in the company in his days as a student of Business Administration - Armin successfully completed his studies in 1994.
Not only have numerous subsidiaries been founded worldwide under his management, the production site in Constance has also been continuously developed. The number of INGUN employees has more than doubled since 2007. With his far-sighted, responsible actions Armin Karl fully upholds his father's tradition and will continue the success story of INGUN in the future.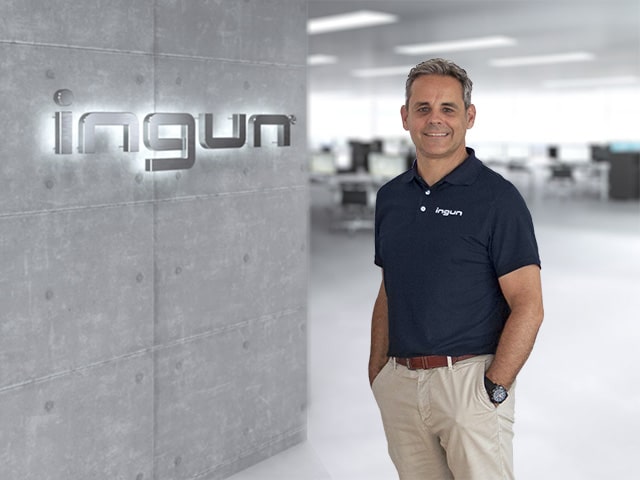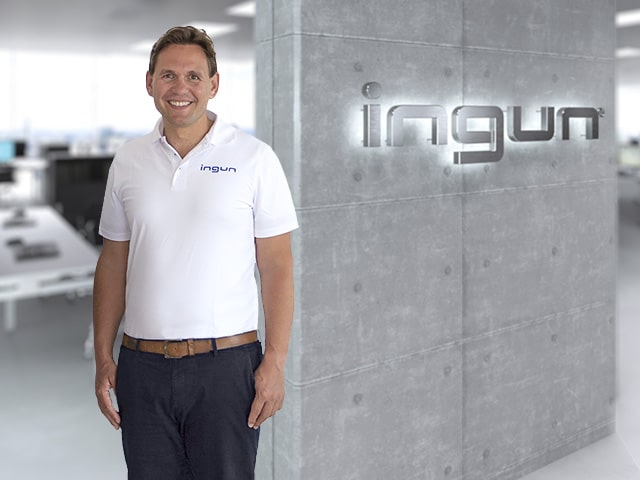 Jochen Müller – Managing Director
As Managing Director, Jochen Müller is responsible for INGUN's entire operative business. After graduating in Business Administration, he worked as a strategic consultant for almost ten years before joining the INGUN Management in 2012.
As an experienced strategist, Jochen Müller attaches great importance to an open and dynamic corporate culture, ensures that INGUN remains consistently focused on further development. This is also reflected in his motto as an incentive for all employees: "Whoever stops improving, has stopped being good." (Philip Rosenthal).
Michael Eisele – Member of the Management
Michael Eisele joined INGUN in 1991 as a Mechanical Engineer and has been a member of the Management team since 1993. Generations of INGUN employees have benefited from his experience.
Originally a design engineer, today he heads the central Services department, facilitating effective networking between the various technical departments at INGUN. With Michael Eisele, INGUN has a real doer in its own ranks who stands for innovation, quality and continuous development.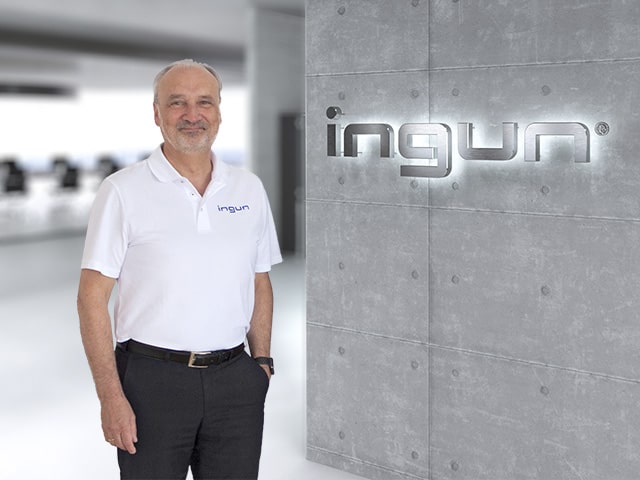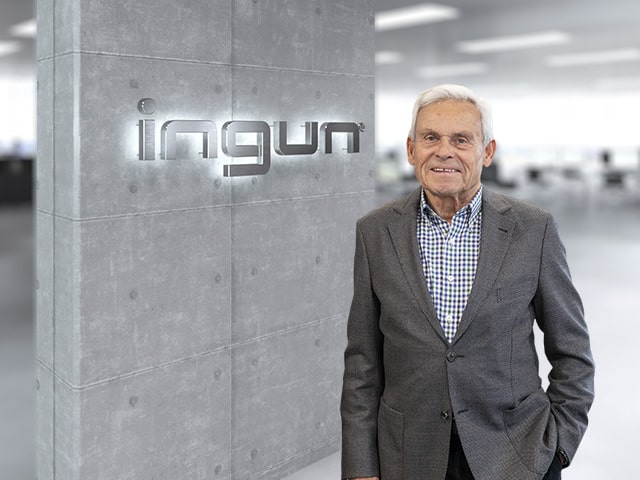 Wolfgang Karl –
Chairman of the board
After his apprenticeship as a banker, Wolfgang Karl founded the "INGenieur UNion" (Engineer Union) together with Werner H. Heilmann in Constance, Germany in 1971. The trading company for electronic components, which had just seven employees at that time, formed the nucleus of today's INGUN Group.
As Managing Director, Wolfgang Karl attached great importance to a cooperative relationship with his suppliers and customers. Supported by the boom in the electronics industry in the 70's, INGUN developed into the No. 1 in test technology worldwide in line with Wolfgang Karl's motto "Where I am, is ahead". In 2007 Wolfgang Karl withdrew from the operative business. However, as Chairman of the Supervisory Board he remains connected to the company and thus continues to support the success of INGUN.
---
This may also interest you: