INGUN offers an extensive portfolio of accessories for the customisation of test fixtures. In addition to the components already presented, customers will find the following additional products for individualised customisations and specific applications.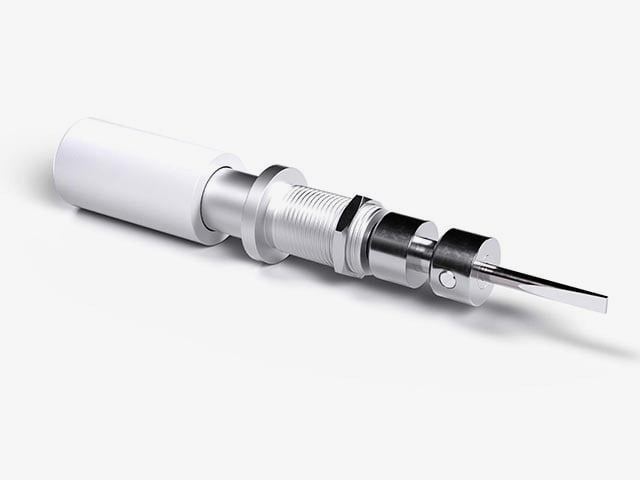 Screwing units
Using screwing units (SBE), space-saving alignment of adjustable screw-in devices can be performed during testing. Activation is performed manually.
Button activators

Button activators (TAB) can be used for the space saving activation of buttons and spring-loaded switches during testing. Activation is performed manually.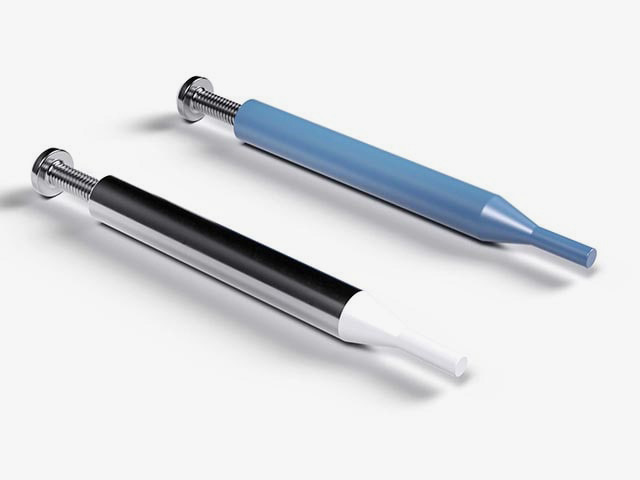 Pushrods

Pushrods (NHS) are used in customisations in order to secure electronic printed circuit boards in the test fixture against the force of the test probes during contacting. Pushrods are mounted in the pressure frame plate.
Transfer fields
Transfer fields (TF) are mounted on the pressure frame plate and/or moving plate, and are used for the transmission of signals from top and/or lateral contacting. The transfer is spring-loaded, which means that the pressure frame plate and/or moving plate can be removed without disrupting the wiring.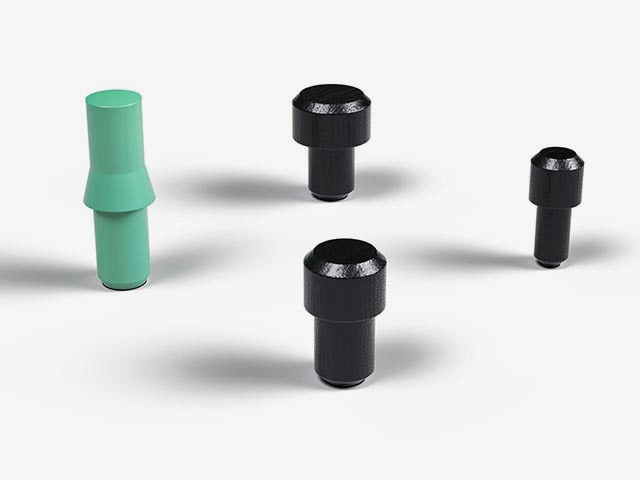 PCB support pins
PCB support pins (PAS) are used to support the printed circuit board to be tested and are mounted on the moving plate.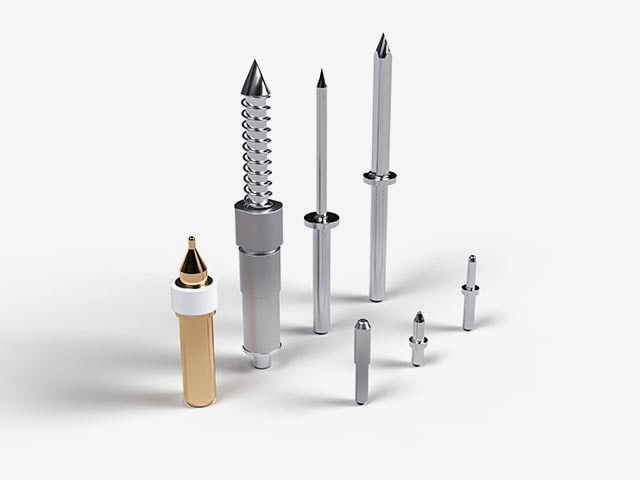 Tooling pins

Tooling pins (FS) are used to mount printed circuit boards to be tested via the tooling holes, and to position them precisely at the contacting level in the probe field.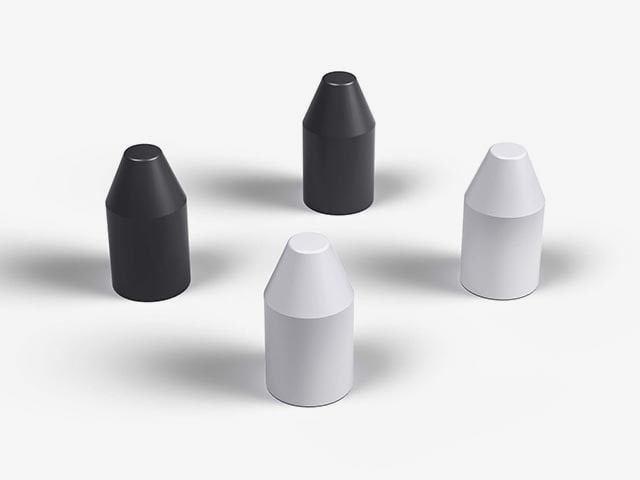 Pre-centring pins

Pre-centring pins (VZ) are mounted onto the moving plate, and are used as insertion aids to pre-position DUTs simply and quickly on the probe field.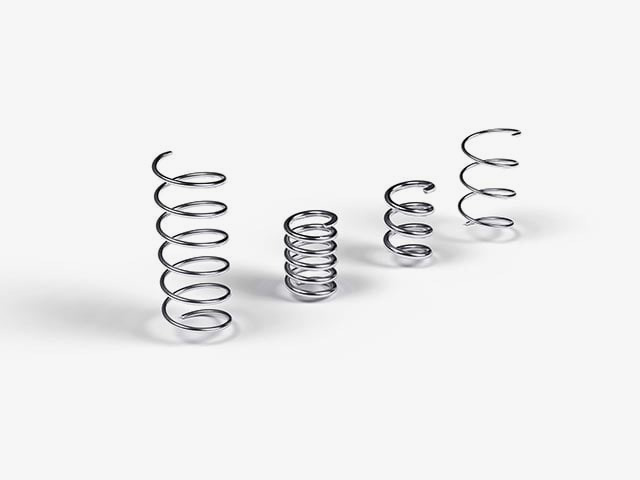 Springs
Springs (FED) are mounted on the probe plate and are used as a pressure element in order to lift the probe plate with the DUT back to the original level following contacting.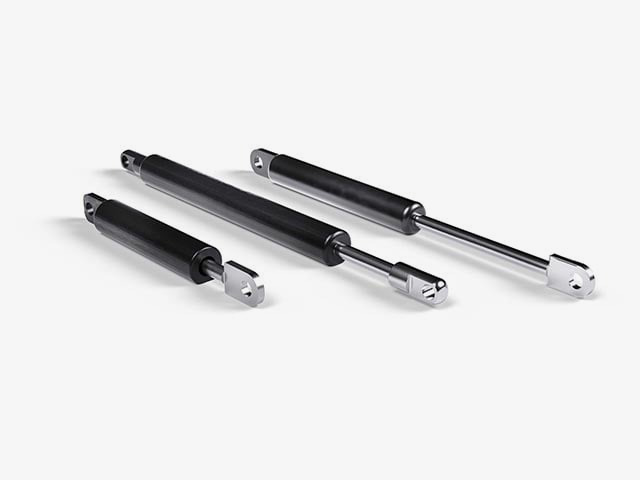 Gas pressure springs
Gas pressure springs (GDF) are used to counterbalance weights and are used as supportive opening and holding mechanisms in test fixtures.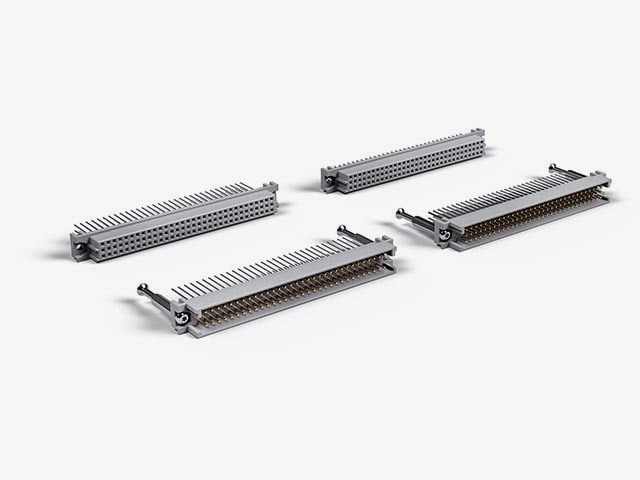 Multipoint connectors
Multipoint connectors (VG) are used as pluggable connectors for multi-pole electrical signal transmission in low-voltage applications, such as for connecting the PCB contacting to the test system.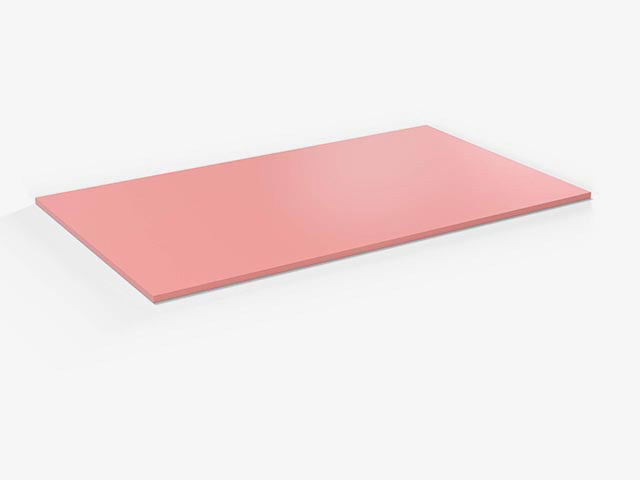 Cleaning mats

Cleaning mats (KRM) are used to clean contaminated test probe tips – a simple measure that helps to prolong the life span of the test probes, especially those with pointed plunger tip styles.

Additional customising parts
INGUN offers customers other accessory parts for test fixture customisation. These include: guide bushes (FUB) and guide pins (FUS), stroke-limiting disk and stroke-limiting pin (HBS), ESD kits, stroke sensors (HMK), snap-on fasteners, stroke counters (HZ), LED analysers, fibre optic cables (LWL), compressed air hoses (PUN), Test probes for interfaces, contact terminals (KT) for interfaces and transfer fields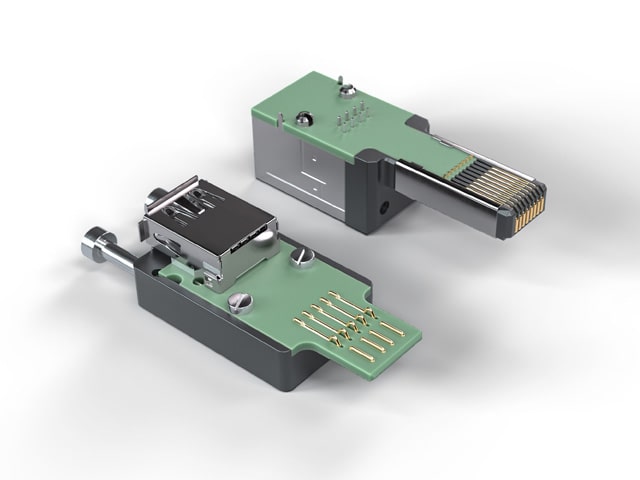 Connectors and test plugs
Connectors (STK) and test plugs (PS) are used for reliable, low-wear contacting of connectors on electronic assemblies.