In the 21st century, an increasing amount of data is being transferred between an ever-growing number of devices: people communicate via smartphones, smart watches, and new gadgets, and with continually increasing speed and ease.
Computers, tablets, and smartphones are constantly evolving; radio and communication networks are constantly being expanded, making them denser and faster.
Precision for high power density in the smallest space
All of these achievements are based on powerful, fail-safe electronics that come in increasingly smaller and more powerful packages - a power density that can only be achieved with reliable, miniaturised contacting solutions. INGUN offers a comprehensive range of contacting solutions in the field of telecommunications to support mega-trends such as 5G and IoT.
This includes not only the control of ever higher data rates and frequencies - even beyond the standard - but also the reduction of development times, as well as innovative approaches such as the testing of flexible PCBs, for example for flexible displays.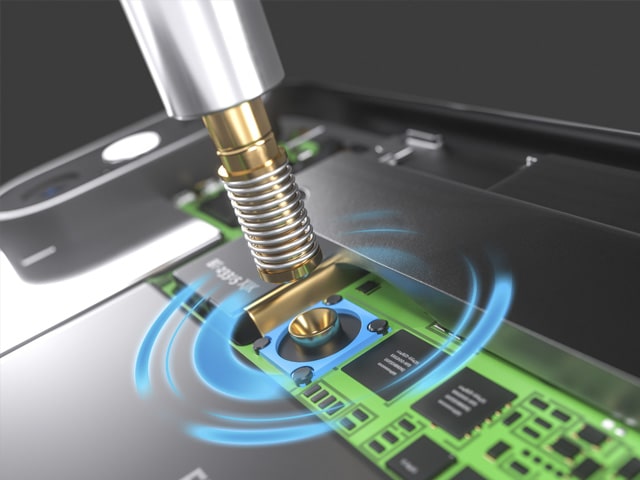 INGUN has solutions for contacting which today already meet the requirements of tomorrow. Testing technology that is characterised by a high-quality, consistent radio frequency performance over the entire service life. In addition, we offer particularly cost-effective test probes for measurement technology, mobile radio, and PCBs in the telecommunications sector.

Continuous, customer-specific development
Thanks to continuous research and customer-specific development of test probes, customising accessories, and test fixture kits INGUN creates the conditions for innovation in the field of telecommunications. Thus, research is already being carried out today on contacting solutions for the 6G standard which follows 5G. Another trend, multi line connectors (MLC) require particularly complex and very powerful - almost equal to that required for connectors - test equipment.
This may also interest you: