PCBs have become the standard in electrical engineering - almost every electronic component contains PCBs. They are continuously developing due to miniaturisation; the component density is increasing and with it, the demands on testing technology.
New surface coatings such as OSP reduce costs but also come with additional challenges in contacting. In addition, there are trends such as bendable, flexible PCBs which require innovative contacting solutions.
Equipped for miniaturisation and OSP applications
Due to increasingly smaller grids and test points, the highest accuracy and quality is required for various test points such as pads, vias, pins, or posts. With a comprehensive portfolio of test probes and test fixture kits, as well as other components for customisation, INGUN ensures that testing is carried out efficiently without additional stress on PCBs.
The spring-loaded test probes (GKS) are available in a wide range of versions which differ in terms of the testing task, grid size, type of test point (affects choice of tips style and diameter) as well as the type of installation and wiring. Upon request, we can also realise your requirements as a customised contacting solution.
INGUN combines
versatility and quality
We also offer manual, pneumatic, and vacuum test fixtures, as well as inline interchangeable kits and customising accessories for single-stage and dual-stage fixtures. These are available to customers as standard kits for self-assembly - supplemented by a large selection of DUT-specific accessories. Thanks to our experience and the large number of available products, we ensure that customers receive a coordinated, tailor-made complete package with all the components required for an optimum contacting solution of the highest quality.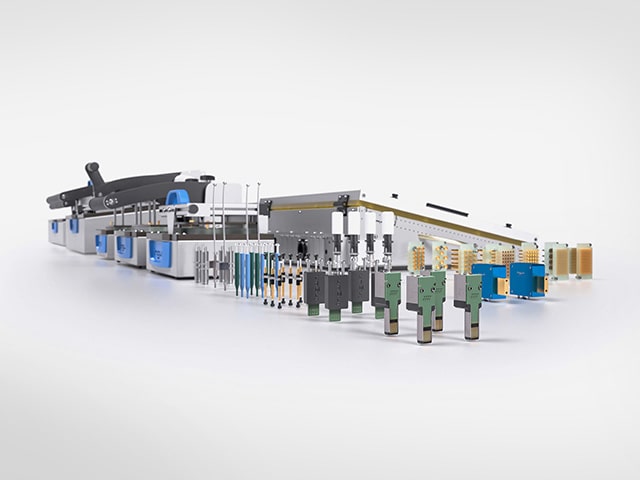 Configuration of ITC/FCT test probes made easy
In addition to the different tip styles and probe versions, you will find information about the spring force, the compatible receptacles, the optimum installation dimension, as well as suitable tools - all presented simply and clearly. Now available in 3 languages: German, English and Chinese.
This may also interest you: