Simplify your procurement process with INGUN Selection
---
Our INGUN Selection products are quickly and easily available worldwide. Save time with our pre-selection feature: INGUN Selection offers you the best and most well-established quality products from INGUN at a glance. The clearly arranged product portfolio provides you with a variety of testing solutions for every testing requirement, which are immediately available for you.
Quick, easy selection
Readily available worldwide
Optimum testing technology for your requirement
How to recognise INGUN Selection products
---
INGUN Selection offers you everything for the optimal connection between test point and test system: You will find test probes as well as test fixture kits, and customising accessories in this category. These products are marked with a blue flag in our product finder.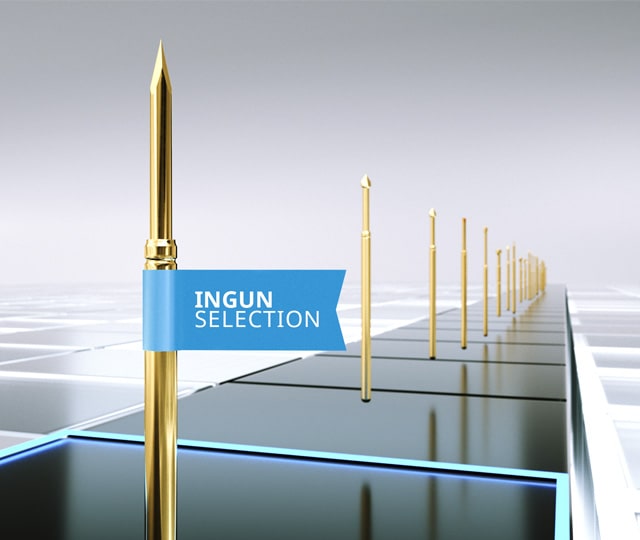 ICT/FCT test probes
For the optimal performance of in-circuit tests you will find various test probes in the INGUN Selection.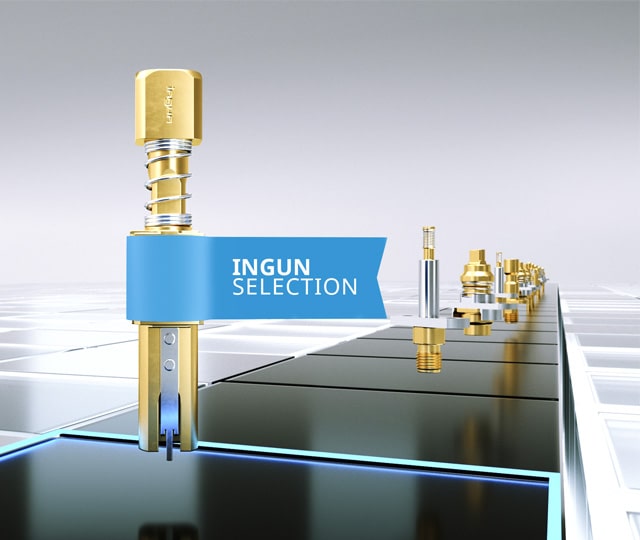 Radio frequency test probes
To meet the test requirements in the radio frequency range, various versions of RF test probes are available.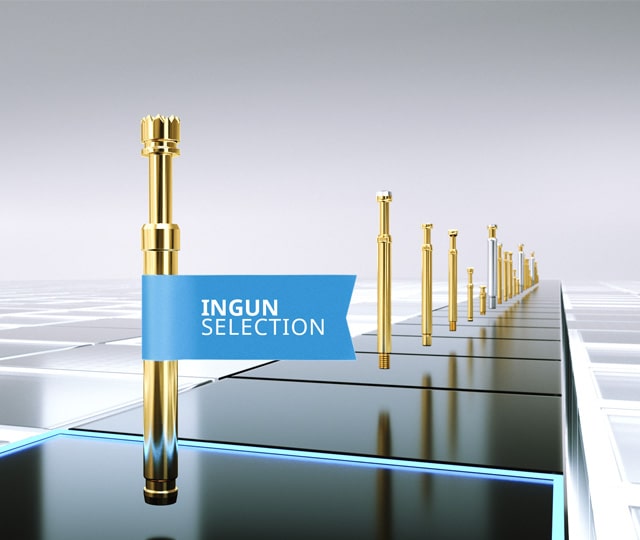 High current test probes
INGUN Selection offers various high current (HSS) test probes suitable for various high-current applications and the associated requirements.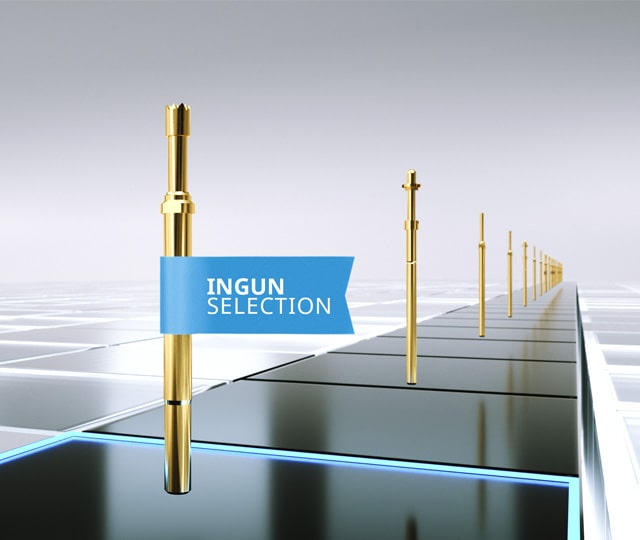 Wire harness test probes
INGUN Selection offers a selection of test probes for reliable, efficient wire harness testing.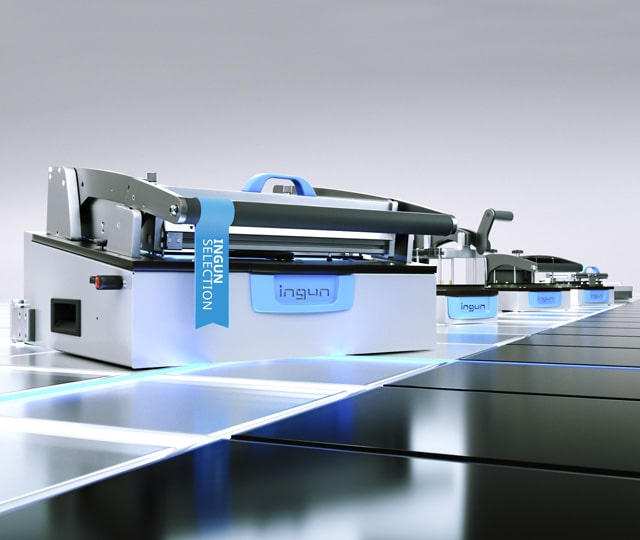 Test fixture kits
Discover our range of test fixture kits and inline interchangeable kits for common test systems and inline test cells.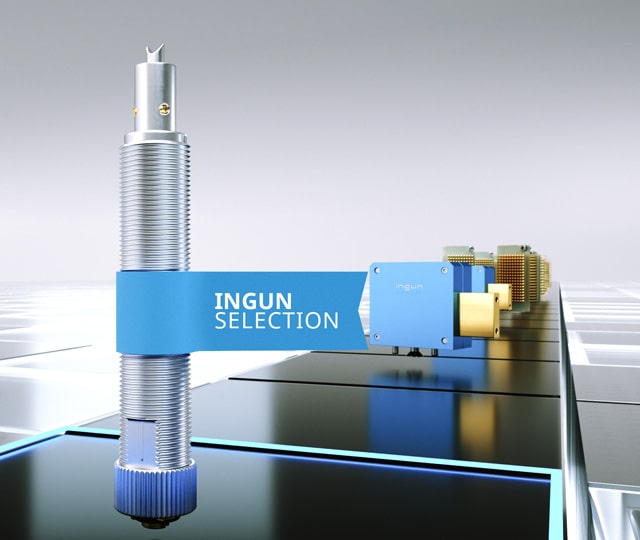 Customising accessories
Discover high quality accessories that are readily available for the upgrading of test fixtures to meet your requirements.

Do you have questions or require more information about INGUN Selection?
Simply fill out our contact form or contact us by email and let us know what you need help with. Alternatively, you can reach us from Monday to Friday from 08:00 - 17:00 on our customer hotline +49 7531 8105-888.